Men´s jacket guide 2021: how to choose your winter jacket.
Every autumn, as the days shorten and the temperatures drop, riders face the same clothing choices. And when we review our options, the question arises: What is the best jacket or jersey for me?
What would perfection be? A garment that protects to the maximum in extreme weather, but is also breathable and ultralight. But with those properties proportionally inverse – the more protection we have, the less breathability, and so on – the key is finding the jacket that best matches the weather we face and the type of riding we do.
How do we choose? Fit? Insulation? Weight? The most objective guide is the range of temperatures we ride in. Based on that, Etxeondo offer seven options, split across three categories: maximum, lightweight and autumn protection.
Riders who ride through the worst of the winter weather demand garments that guarantee warmth and comfort in the worst conditions. Etxeondo's maximum protection range is ideal for pre-season riding; those bleak, cold days when we head out to do long kilometres working on aerobic thresholds.
The Oben is Etxeondo´s most suitable jacket for riding in the coldest conditions. It is designed to work from -5ºC through to a maximum of 10ºC. A combination of Gore-Tex Infinium Windstopper fabric throughout, with a Fleece Warm Plus lining on the chest, back and arms guarantees warmth in the harshest conditions. Infinium shuts out the wind; Fleece Warm Plus generates small pockets of warm air that isolate us from the cold.
Recommended for: Long winter rides in extremely cold conditions, with temperatures between -5ºC and 10ºC.
Fabrics: Gore-Tex Infinium Windstopper + Fleece Warm Plus.
Temperature range: -5ºC – 10ºC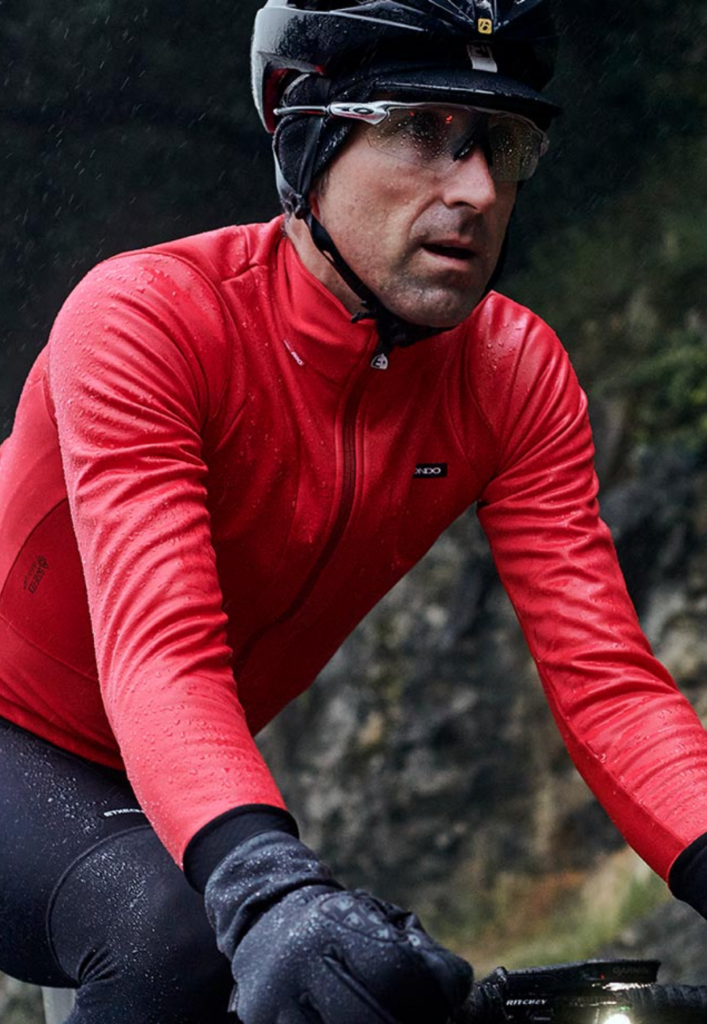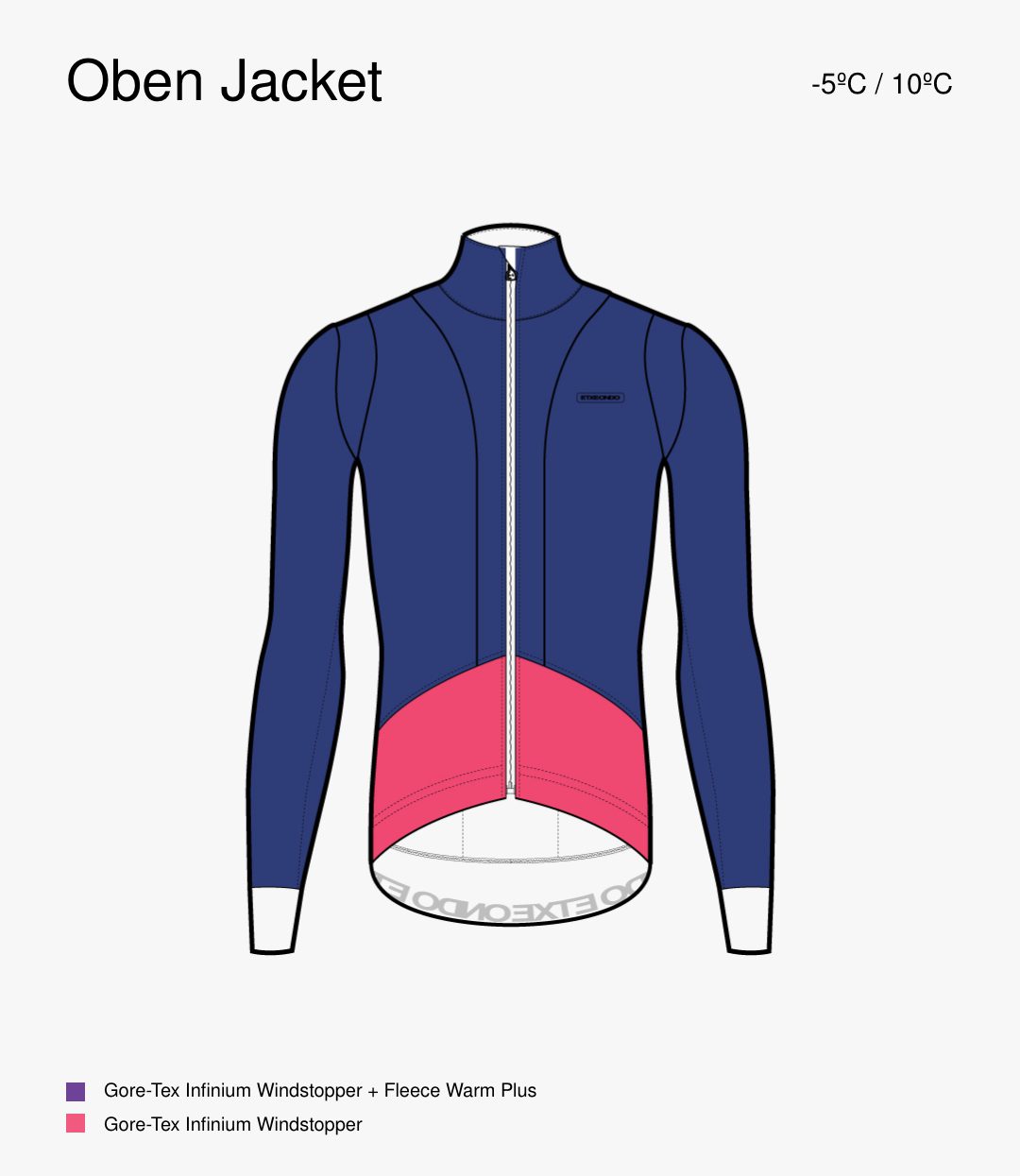 One of the top-selling jackets in our winter collection.A winter jacket developed for riding in cold winter days with a recommended temperature range from -2ºC to 12ºC. It is made entirely of Goretex Infinium Windstopper fabric which prevents the cold air from coming through; the front panel has a lining of Etxeondo's Fleece Warm fabric which helps maintain the body temperature on chest and stomach.
Recommended for:The majority of cold winter days, with temperatures from -2ºC to 12ºC.

Fabrics: Gore-Tex Infinium Windstopper. Fleece Warm.
Temperature range: -2ºC – 12ºC.
If you could only choose one, it would be this one. The must-have wardrobe essential for every cyclist, perfect for a majority of winter days. Lightweight, with the wind-blocking properties of Gore-Tex Infinium or Thermoloft, but without any kind of fleece lining, maximising breathability. Pair with a carefully chosen Etxeondo base layer and face a wide range of conditions with confidence.
DENA means 'everything' in the Basque language and this product lives up to its name; it's a versatile jacket that delivers at almost any type of ride. It is a style made entirely of Gore-Tex Infinium Windstopper which ensures that the cool air will not penetrate inside the jacket. The jersey was first developed for the pro riders in the World Tour peloton and has evolved into this long sleeve jacket to meet the needs of almost all cyclists.
Recommended for: Relatively mild winter days. Combined with an Iluna baselayer, it can cope with temperatures down to 2ºC. With a Bi, Labur or Mesh shirt, it is still comfortable at 15ºC. Its low weight makes it the perfect option for high intensity rides in cold weather.
Fabric: Gore-Tex Infinium Windstopper.
Temperature range: 4ºC – 15ºC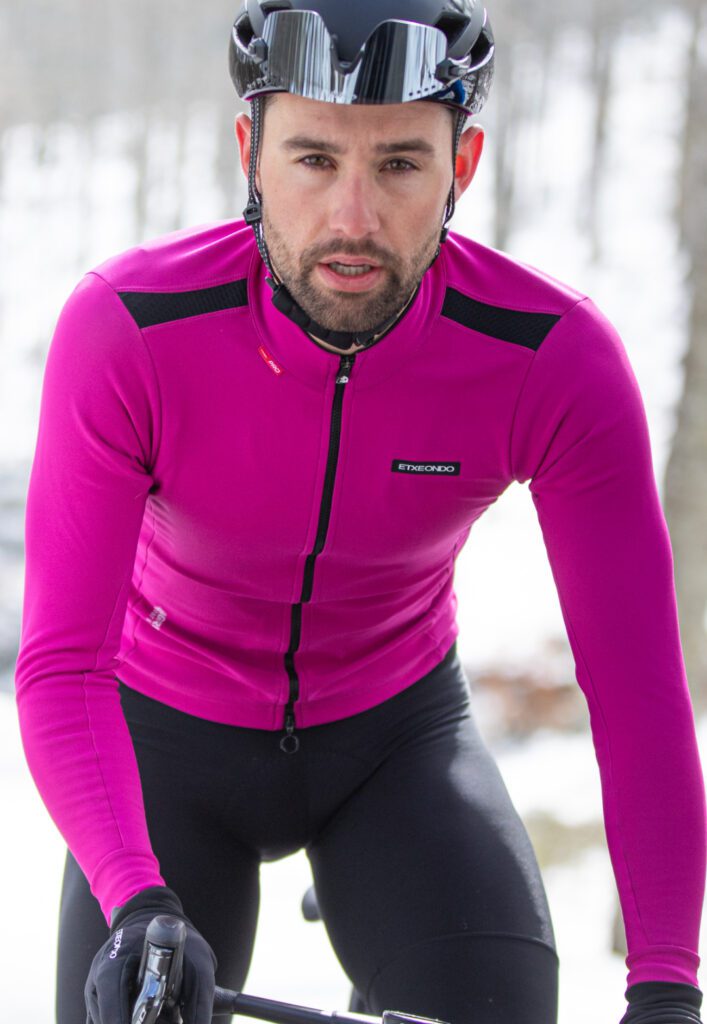 Teknika is a lightweight and highly comfortable jacket. It feels similar to wearing a thermal jersey with a Windstopper vest on top, yet now combined in one single garment. The Gore-Tex Infinium fabric on the chest and upper part of the back blocks the wind; the sleeves and lower back are made of Thermosystem fabric which facilitates breathability and flexibility.
Recommended for: For milder winter climates, but when you still need the protection of a jacket. Ideal for high intensity riding.
Fabrics: Gore-Tex Infinium Windstopper + Thermosystem Confort.
Temperature range: 8ºC – 18ºC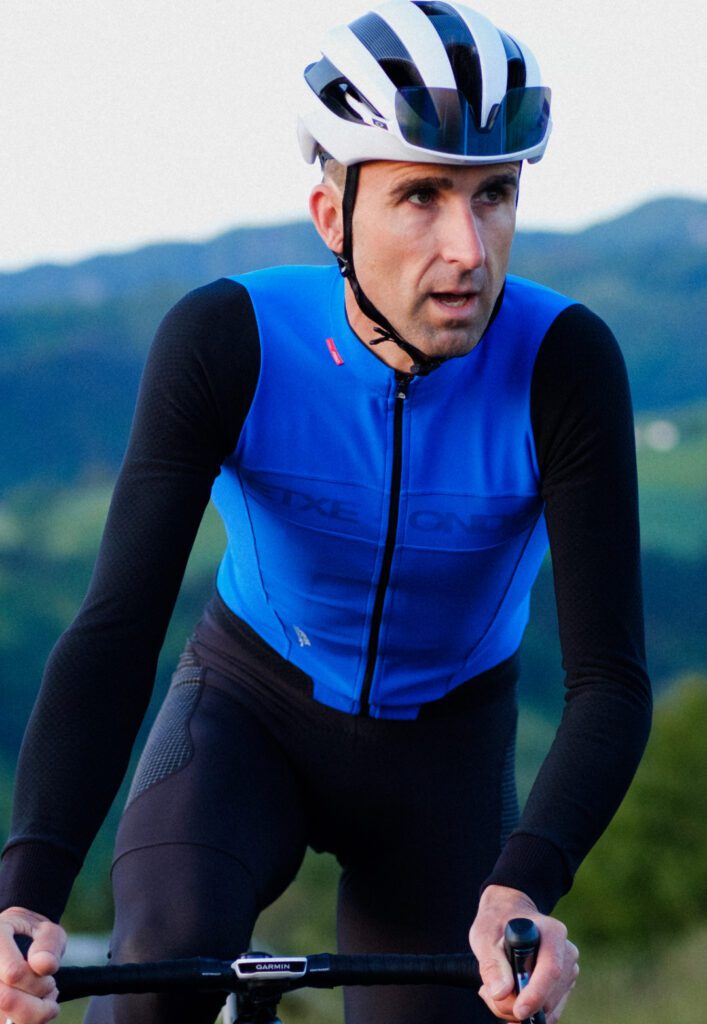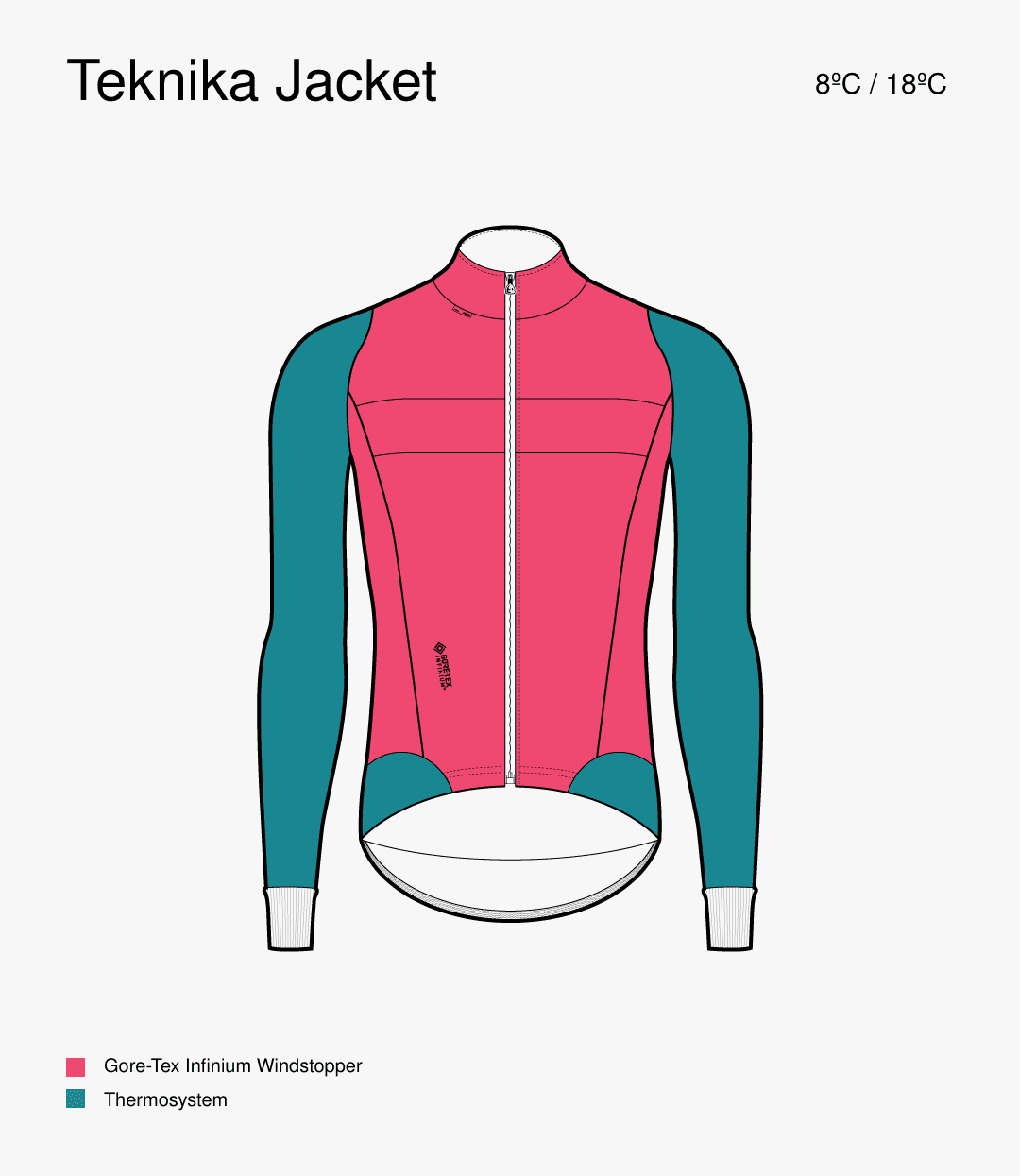 The Arri jacket has a unique style and look; it offers an alternative aesthetic for riding on days when the temperature ranges from 6ºC to 18ºC. It is not just about the looks though; the Thermoloft Ex fabric used on the chest and back gives comfort by blocking the cold air outside and keeping the warm air in. The thermal insulation helps maintain the body temperature. The sleeves and the lower back panels are made of Thermosystem fabric to add stretch and breathability.
Recommended for: Riders looking for an alternative style in less extreme winter climates.

Fabrics: Thermoloft EX + Thermosystem
Temperature range: 6ºC – 18ºC
Perfect for Autumn or Spring days when the temperature fluctuates. They maintain body temperature, but without Gore-Tex Infinium they also maximise breathability. We recommend pairing them with an Arri, Arima or Busti vest, carried in the back pocket, to protect from the cool of the early morning or on the descent after cresting a climb.
A thermal jersey constructed from Thermosystem Hydro-Repellent fabric, which insulates and protects from the elements. In light rain, the ultra-thin surface treatment means water simply slides off the fabric.
Recommended for: Autumn or Spring days, when the temperature starts to drop. Its water-repellent fabric provides additional protection when there is moisture in the air. A perfect partner for our Arin vest.

Fabrics: Thermosystem Hydrorepelent
Temperature range: 12ºC – 20ºC
Bide is a thermal jersey for the transitional days of spring and autumn. Thermosystem fabric wicks perspiration and helps maintain body temperature.
Recommended for: Milder days when you need to maintain body temperature. Combine with our Arri vest for extra protection.
Fabrics: Thermosystem Confort
Temperature range: 12ºC – 20ºC