Sometimes, we enjoy moments of clarity. Ideas. Thoughts that enter your mind, empowering your imagination. It is 2014, on a road somewhere in the Basque Country. Riding his bike, feeling that unparalleled sense of freedom, the wind on his face, the pedals spinning, chef Iñigo Lavado was ticking off the kilometres with his friend, the veteran professional cyclist and Tour de France stage winner, Juanma Garate. Then it happened.
«I wanted to create a symbol, something unique,» says Iñigo. Something that represents the values ​​they have, and, while they pedal and talk, they realize they share. For people who live their life with commitment. To sport, to healthy living, to the promotion of physical activity in their communities. That's what Iñigo and Juanma talk about. Why not create a symbol to acknowledge those who embody those values? Garate feels excited. Inspired too. Iñigo doesn't tell him, but the thoughts he is putting into words are what he sees in Juanma. The qualities of ​​the professional rider: Discretion, hard work, sacrifice.
The recognition that while a long career is coming to an end, he remains dedicated, just as he always has been. Because cycling is what he loves. «I felt a lot of empathy with him,» he says.
Later, a private dinner. Behind closed doors. Just for friends. One summer night, Iñigo's restaurant Singular in Irun closes for Paco Rodrigo. Iñigo moves between kitchen and restaurant, preparing and serving dishes. And Paco follows him, wanting to see his chef at work. Watch the magic. Paco feels at one with the creativity, familiar with the manipulation of his senses. "We are the same; you with cooking, me with textiles" he says.
Inspired, a few weeks later Iñigo picks up the phone and calls Paco. He tells him about his idea. «From the first minute, he liked it and asked me to visit Etxeondo,» says Iñigo. And so he did. Paco stopped Etxeondo's production and charged his team with creating something unique. The Values Jersey.
Garate, about to retire, could not believe it. "He caught me completely by surprise, I didn't expect it", says the Gipuzkoan rider, laughing. "We had talked a thousand times about this and we had shaped it together, but how do you give it to me?" Juanma asked. In the years that followed, Ramón Mendiburu, José Miguel Echavarri and Txomin Perurena were all honoured in the same way. In 2019, it was the turn of Carlos and Víctor Sastre. But not for Carlos having won the Tour de France, arriving in Paris in yellow in 2008. This was much more, beyond race results.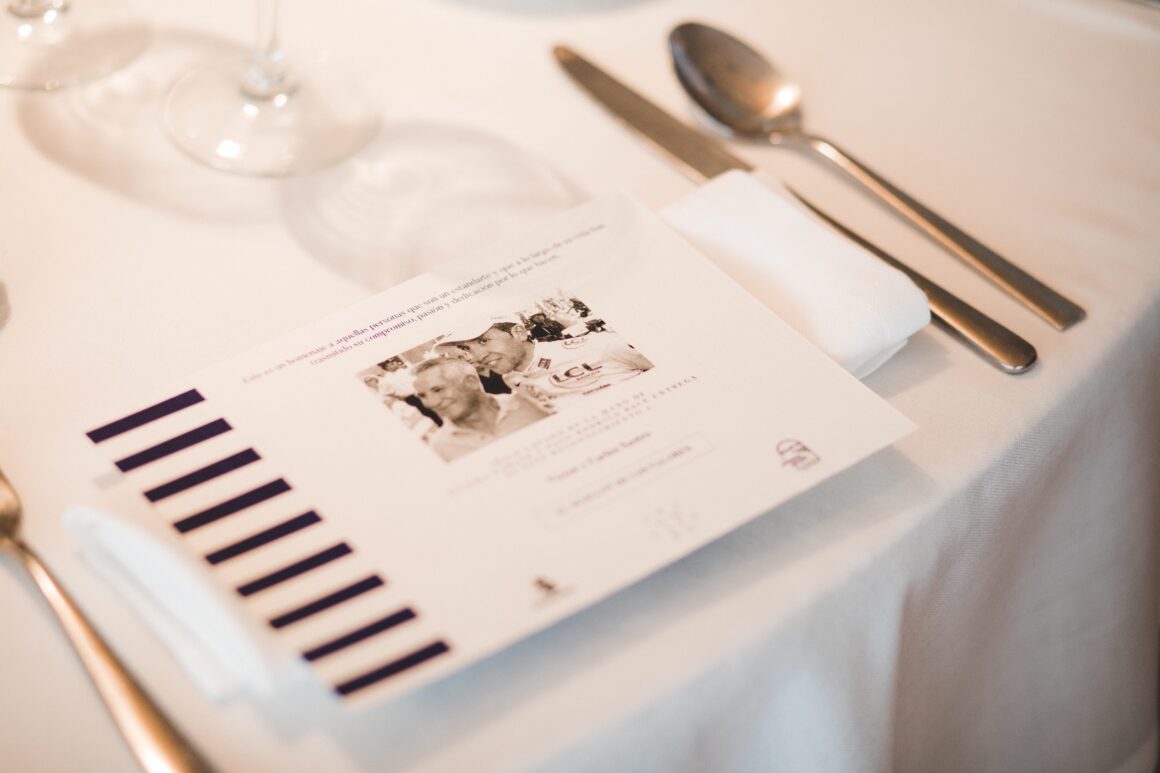 Together, Juanma, Iñigo and Paco, designed the jersey and saw an idea come to life, in the same spirit it represents. «Do things from the heart, with enthusiasm, persevering in what one believes and feels, with generosity," says Paco. It is the same feeling he has every day when he creates his clothing. Making riders feel special when they wear Etxeondo. "In that there is a lot of effort. You have to do the things you feel from within. It unites all three of us."
The Maillot de los Valores is unique. Just as the winner of the Giro d'Italia has the Maglia Rosa, or the best climber of the Tour de France their polka dots. A jersey that was not for sale, but made just once a year and given to those who fulfill its ideals. To no one else. Iñigo was clear who would receive the first: Juanma Garate. His must be the first chapter in the story because his values first gave meaning to the jersey.
"It is about what a person creates around him", Juanma explains. "And what he has inside." Carlos reached the top, winning Le Tour. A humble child who grew up in Ávila and became a simple and hardworking rider with an impeccable career. Always with dedication, always with sacrifice as a way of life. Victor, the selfless and proud father who gave his unconditional support to his son, created his own great dream: The cycling schools of El Barraco where he encouraged the children of the town to enjoy a healthy, active life, without asking anything in return.
"I thought that everyone had forgotten about me," said Victor. "It seems you have to be in the spotlight, in the front line, to receive things like this. "That today you remember me makes me feel very special." Unique and special. Surrounded by friends. Friends from the cycling schools of Gipuzkoa that, like Victor Sastre, strive to find the next Perico Delgado, Haimar Zubeldia, Pedro Horrillo or Patxi Vila. By José Miguel Echávarri, Ramon Mendiburu or Txomin Perurena, all previously honoured. The Etxeondo family, together on a magical night. "You are doing things that are special. They are small scale but they move the world," says Iñigo.